ANSE Journal
The online ANSE Journal of Supervision and Coaching.
One of the major objectives of ANSE is to promote and, wherever possible, facilitate cross border contacts. Actually, it is our core business, because, quite like in supervision or coaching, communication is the alpha and omega of the ANSE community. It is, so to speak, our natural habitat.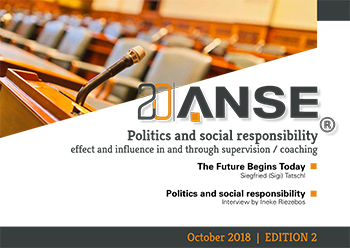 Edition 2: October 2018

■ Barbara Baumann
This is the topic of the 2nd ANSE Journal. After the first topic "Quality", to immediately draw attention to the political and social responsibility of supervision - too detached? We think and hope that the articles in this issue will stimulate reflection on one's own attitude to the subject, collegial exchange and discussion in many places with different people. "Talking is working on the meaning of situations; understanding is grasping a situation in its meaning."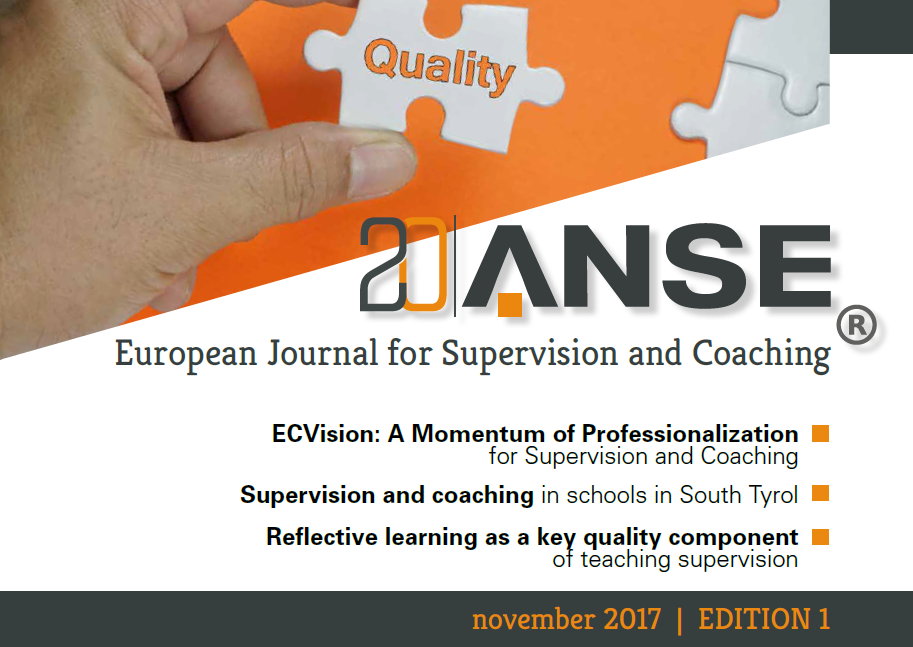 Edition 1: November 2017
■ Sijtze de Roos

Central to our mission is – to quote from our Policy Plan – 'the cross border exchange of information on professional developments between our National Organisations, training institutes and sister organisations, as well as the cross border exchange of professional knowledge and experience between practitioners.' Obviously, communication and exchange are prerequisite to freely share information on supervision, coaching and consultancy, and – not to forget – to the (further) development and implementation of (European) quality standards.