ANSE Journal
The online ANSE Journal of Supervision and Coaching.
One of the major objectives of ANSE is to promote and, wherever possible, facilitate cross border contacts. Actually, it is our core business, because, quite like in supervision or coaching, communication is the alpha and omega of the ANSE community. It is, so to speak, our natural habitat.
Sijtze de Roos has become the new Editor-in-Chief of the ANSE Journal. Enclosed an interview between Reijer Jan and Sijtze about the ANSE Journal.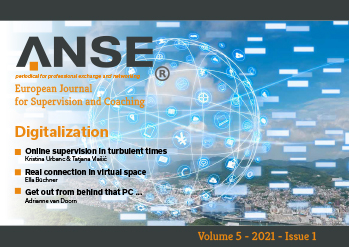 Volume 5: Issue 1; Juni 2021
■ Sijtze de Roos
......Threatened by corona, the world changed. Everything turned topsy turvy. All of a sudden it proved practically impossible to do even the simplest things and to perform even the most ordinary everyday tasks. Shopping, enjoying a cappuccino on a sidewalk café, picking a flic at the local cinema, visiting friends, meeting your lover (furtively or overtly), going to school, taking part in conferences or travelling to ANSE meetings; all of this and much more slipped out of our reach. All that we so easily took for granted turned out to be potentially corrupt, a source of contamination, a threat to our health.......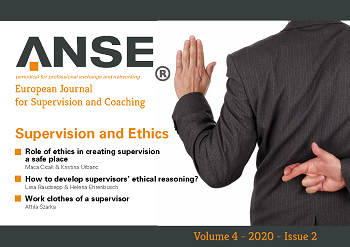 Volume 4: Isseu 2; December 2020
■ Sijtze de Roos
......Trust, it would appear, is no longer self-evident. In the past, so they say, people 'knew their place' and more or less blindly trusted and followed the leaders of their particular social group, class or political party. Nowadays trust seems to have turned into work. Trustworthiness must be demonstrated by, for example, transparency, authenticity, openness and integrity, all of which need guidance by codes of conduct and action protocols, and documentary proof by audits and visitation reports........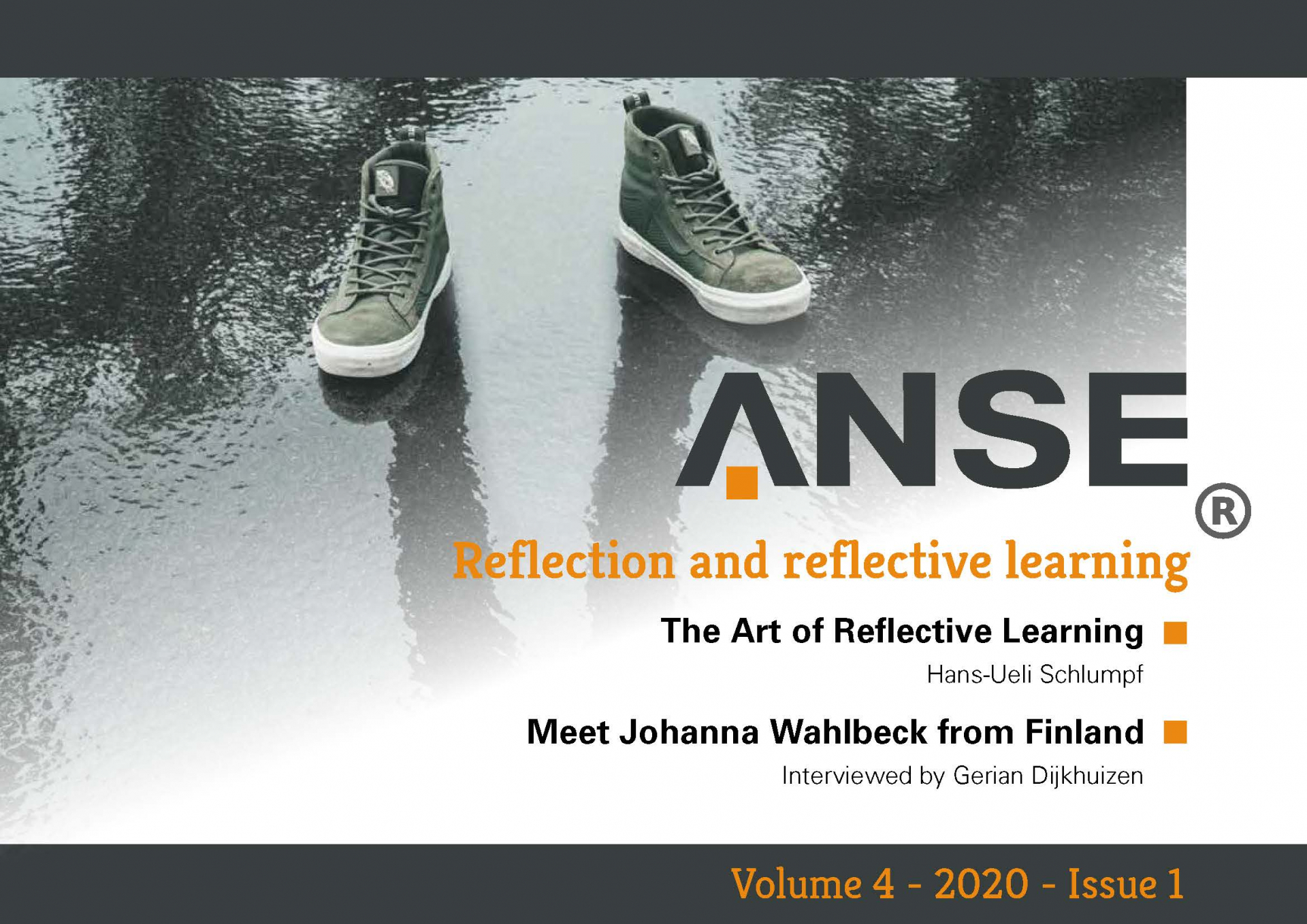 Volume 4: Isseu 1; June 2020
■ Agnes Turner & Reijer Jan van 't Hul
......We are really proud to present ANSE Journal Volume 4 – 2020 – Issue 1 with the title "Reflection and reflective learning". As we all know, reflection is one of the core competences in supervision. Without reflection, there wouldn't be a learning process. And so, it is in our editorial board. While we were finishing the latest issue of the journal last October, .......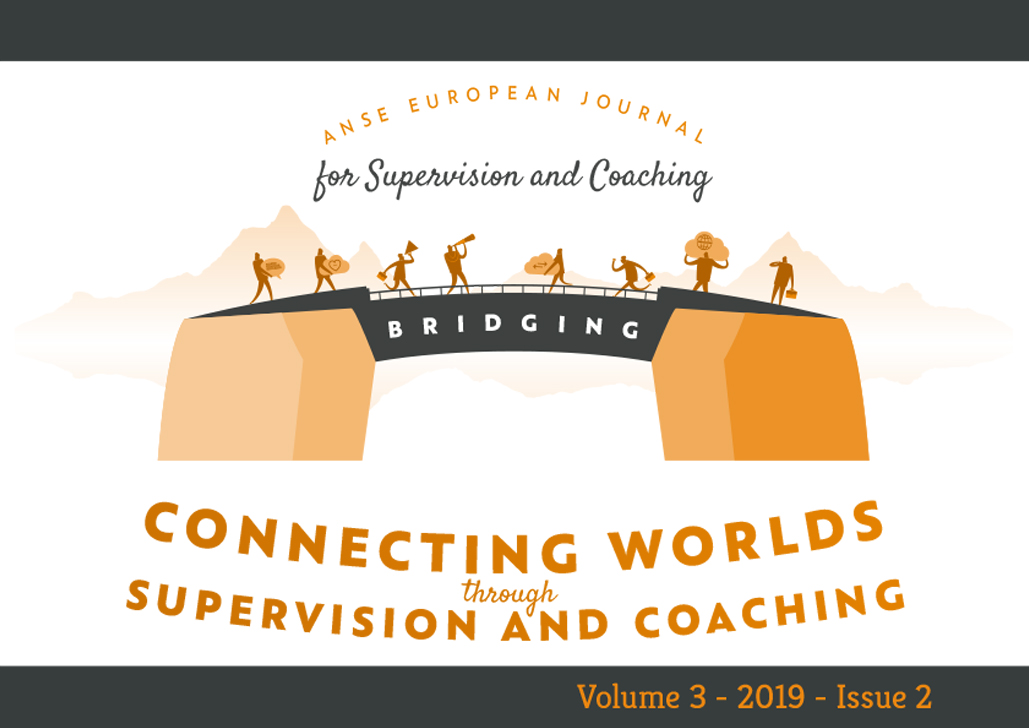 Volume 3: Issue 2; December 2019
■ Agnes Turner & Reijer Jan van 't Hul
…. was this year's theme of ANSE Summer University in Bolzano Italy from 25th until 29th of August. It was a relevant and up to date theme, as we find ourselves more confronted with tension of separation and polarization in our society. Because we as supervisors are confronted in our work with clients, it is why it is important to discuss these topics here in the context of Supervision. – whether on a personal, ethical or political level in national organisations.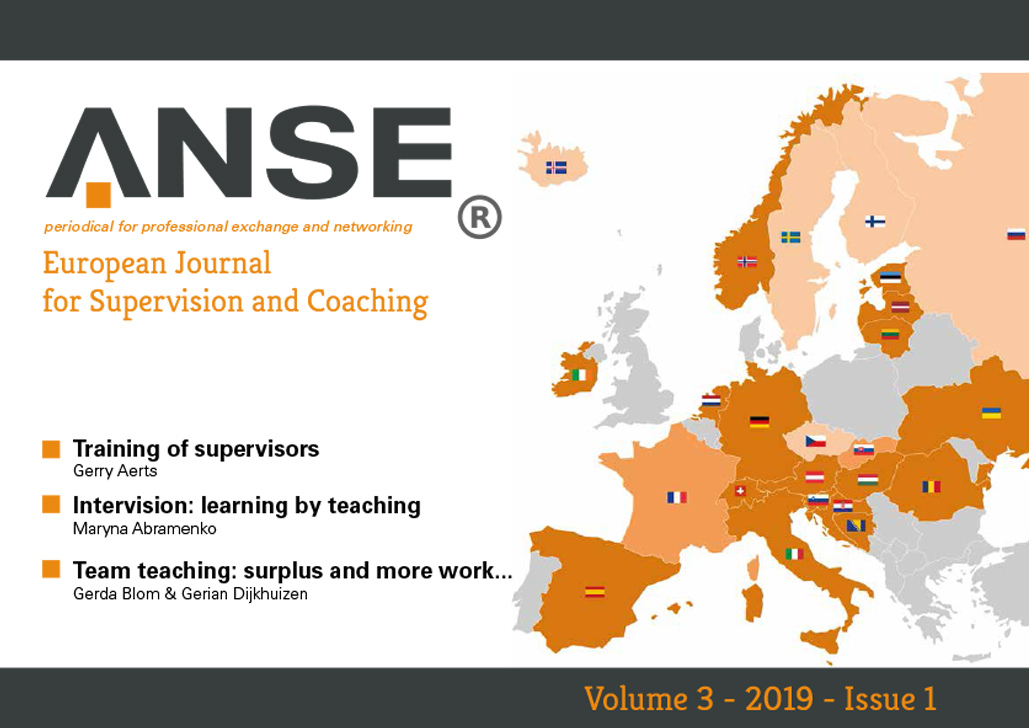 Volume 3: Issue 1; July 2019
■ Agnes Turner & Reijer Jan van 't Hul
....After the ANSE board was elected during the General Assembly in Budapest in October 2018, we had to divide tasks into our portfolio. We took a whole day in January to do this and Agnes put her name immediately at this task but Reijer Jan didn't feel any challenge to write or to publish articles. Reijer Jan checked what tasks he really would like to do, but also posted his name to tasks with not so many names on it.....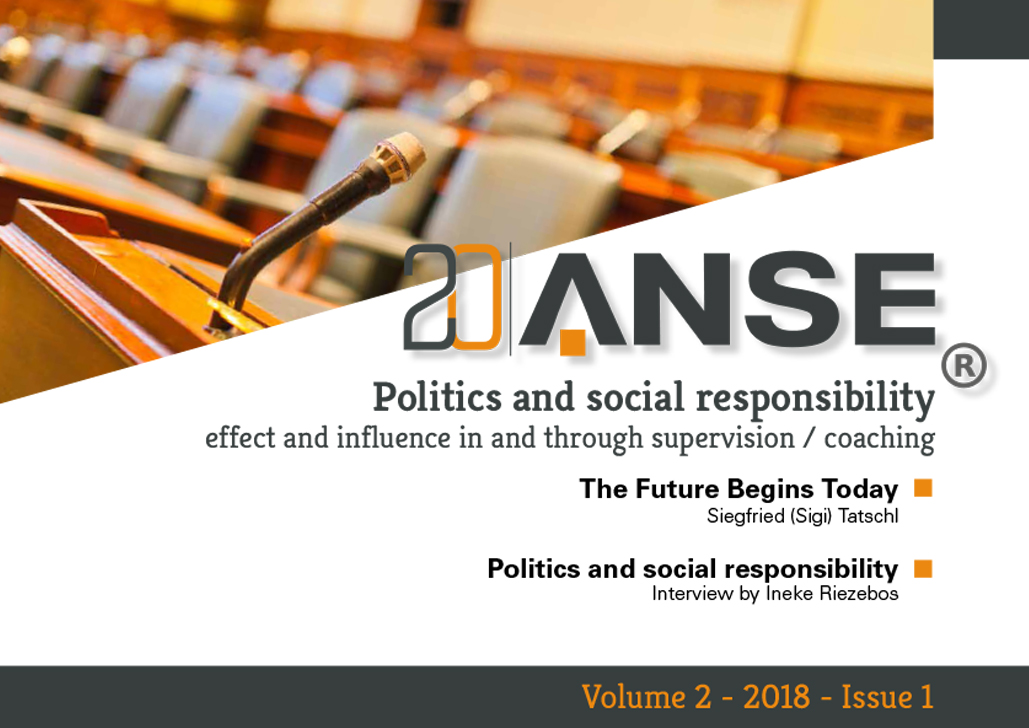 Volume 2: Issue 1; October 2018
■ Barbara Baumann
....This is the topic of the 2nd ANSE Journal. After the first topic "Quality", to immediately draw attention to the political and social responsibility of supervision - too detached? We think and hope that the articles in this issue will stimulate reflection on one's own attitude to the subject, collegial exchange and discussion in many places with different people. "Talking is working on the meaning of situations; understanding is grasping a situation in its meaning." ....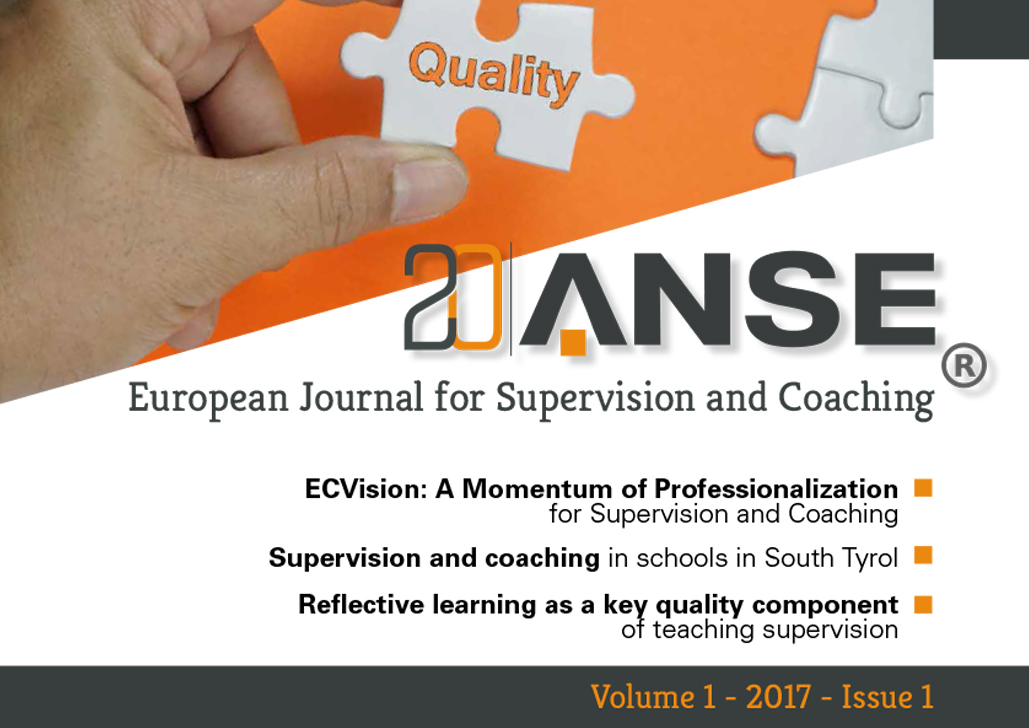 Volume 1: Issue 1; November 2017
■ Sijtze de Roos
....Central to our mission is – to quote from our Policy Plan – 'the cross border exchange of information on professional developments between our National Organisations, training institutes and sister organisations, as well as the cross border exchange of professional knowledge and experience between practitioners.' Obviously, communication and exchange are prerequisite to freely share information on supervision, coaching and consultancy, and – not to forget – to the (further) development and implementation of (European) quality standards....